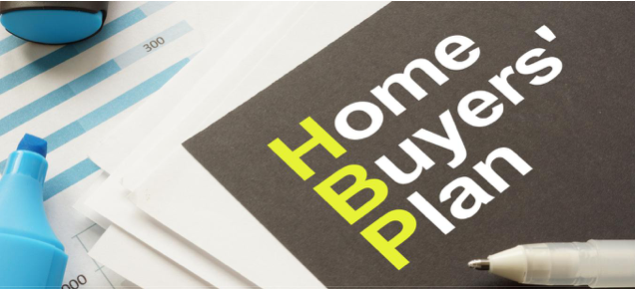 Are you looking to buy your first home but don't know where to begin? You're not alone!
Before you buy your first home, it's a good idea to have some first-time homebuyer tips to help you through the process. This can help you save money and avoid mistakes that could derail your home-buying plans.
When you're a first-time home buyer, the process can be both exciting and terrifying. However, if you do your homework ahead of time, the experience can be rewarding! Here's how to make sure you're ready:
1. Assess Your Debt & Review Your Budget
It's very easy to become emotionally attached to the thought of owning a home. But first, you should determine whether you are financially prepared. Consider the additional costs of home ownership, such as insurance, taxes, and utility bills, when calculating how much money you will require.
The amount of existing debt you have will influence how much money you can save for a down payment. Use TD's Mortgage Payment Calculator to get a better idea of what your payments might be like if you borrow to buy a house. Aside from the down payment, you'll need money for closing costs and move-in expenses like urgent home repairs. As a future homeowner, it's critical to stick to your budget and avoid taking on too much debt. Once you have your debt under control, you will be able to save more for your down payment.
2. Check your credit
Your credit score has the biggest effect on the interest rate offered by mortgage lenders. Check yours at least two to three months before applying for a mortgage to see if there's anything you can do to raise it to 740 or higher in order to get the best interest rates and quickest approval.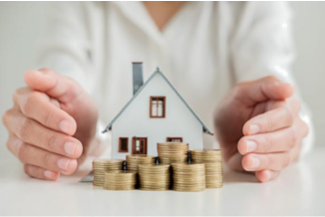 3. Get Preapproved
A pre-approval will put you in a much stronger position when making an offer on a home, and it will make the process easier once your offer is accepted and you apply for your loan. Get pre-approved for a mortgage once you've decided on a lender. A pre-approval is an official letter from a lender stating exactly how much they'd be willing to let you borrow, as opposed to a pre-qualification, which is a projection of the possible loan size you'll be able to get. Once you're preapproved and have an idea of the type of home you'd prefer, it's time to research your favorite neighborhoods.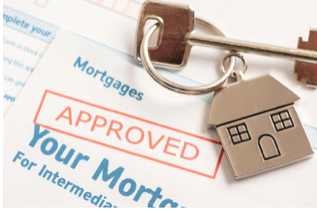 4. Compare mortgage rates and fees
It's important to explore all your options when financing a home. It pays to shop around for mortgage loan rates as you prepare to begin your home search. When comparing lenders, remember to look beyond the interest rate. You should also compare closing costs, points, and lender fees.
5. Know what you are looking for in your first home
As a first-time homebuyer, prioritize your "needs" over your "wants." It's natural to get excited during the home-buying process, however it's best to stay vigilant and remember that what you need in a home is more important than what you want in a home.
You can arrive at a rational decision by asking yourself a few questions:
What part of town do you want to live in?
Is transit easily accessible?
What's the school district like?
Can you comfortably afford it?
If the home of your dreams meets all of your base qualifications – great! But if you're lacking in an area that may end up causing strife in your life later down the road, it may be best to reconsider. (Remember, the single-car driveway may not be an issue now, but if you plan to stay in this home for a while… would it be an issue in 5 years?)
6. Don't Skimp on the Home Inspection
A home inspection is a comprehensive examination of the structure and mechanical systems. Even if you're buying a fixer-upper or have agreed to buy the home "as-is," which means you're willing to go through with the transaction even if the home isn't move-in ready, you should always get a home inspection for a thorough examination of the home's condition. Professional inspectors look for potential issues so you can make an educated decision about purchasing the property.
Home inspections aren't cheap, but the more detailed inspection, the better. No amount of information is too much when it comes to being prepared for possible home repairs.
7. Choose the Right Real Estate Agent for you
Based on your local housing market, an experienced real estate agent has the expertise, communication skills, and personal touch to set realistic expectations. Hiring an agent (the RIGHT agent) to find the perfect property is important to guide you throughout the process, make it as smooth as possible and help handle any problems that can occur throughout this process.
Backyard Realty Group, LLC is a full-service real estate brokerage, with experienced agents that help buyers and sellers alike throughout the Metro Atlanta area. Whenever you're ready to start the home-buying process, we're ready to help!
8. Review your Closing Disclosure and Walkthrough your Home
Once you've met all of your loan's conditions, you'll receive a closing disclosure at least three business days before closing. Check it to ensure that the rates and costs are correct and that you are being credited for any costs agreed to by the seller.
Your real estate agent will usually arrange for a walk-through to ensure that your home is move-in ready before you sign the closing papers. When your lender funds your mortgage, the title is transferred into your name and you become an official homeowner.
Looking for more real estate tips? Find us on Instagram, Facebook, and Youtube. You can also find local activities, holidays, listings, and more on our blog.
More Content You May Like:
How to Throw an Awesome Housewarming Party
How to Save Money to Buy a Home