Smyrna, GA Real Estate & Property Management
---
How we can help with your Smyrna real estate needs.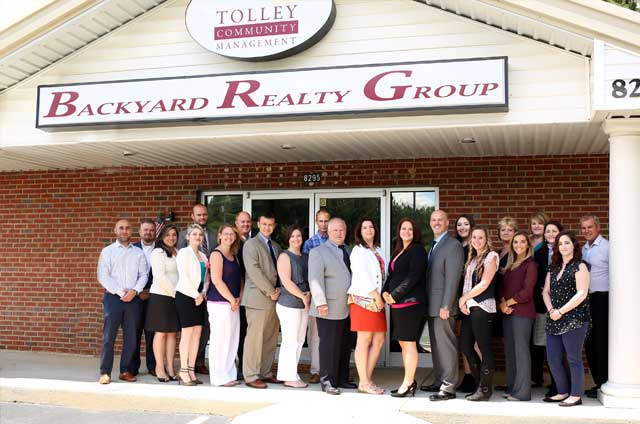 Smyrna, GA is a great place to live! Whether you are looking to rent out your investment home, purchase a new home, or sell your home, Backyard Realty Group, is your one-stop-shop for all things Real Estate in the NW Atlanta area.
Smyrna, GA was ranked #44 in Money's 2018 Survey of the "Best Places to Live in America." Smyrna is the inner ring of the Atlanta Metro area and is known as the Jonquil City. It allows for a short commute into the city and is close to interstates. The city's Market Village area is home to many local festivals and concerts. You can find everything in Smyrna from the Southern Town feels to the great outdoors on the Silver Comet Trail there is something for everyone!
Request a Proposal
If you are interested in getting more information on our property management services please feel free to give us a call today at (770) 517-1761 or fill out the form below to have a manager contact you. This form is used for us to compile information about your property so we can properly discuss your management needs with you.
Smyrna, GA Housing Facts
Smyrna, GA
Cobb County
17 miles south of Atlanta
Average Home Age: 30 years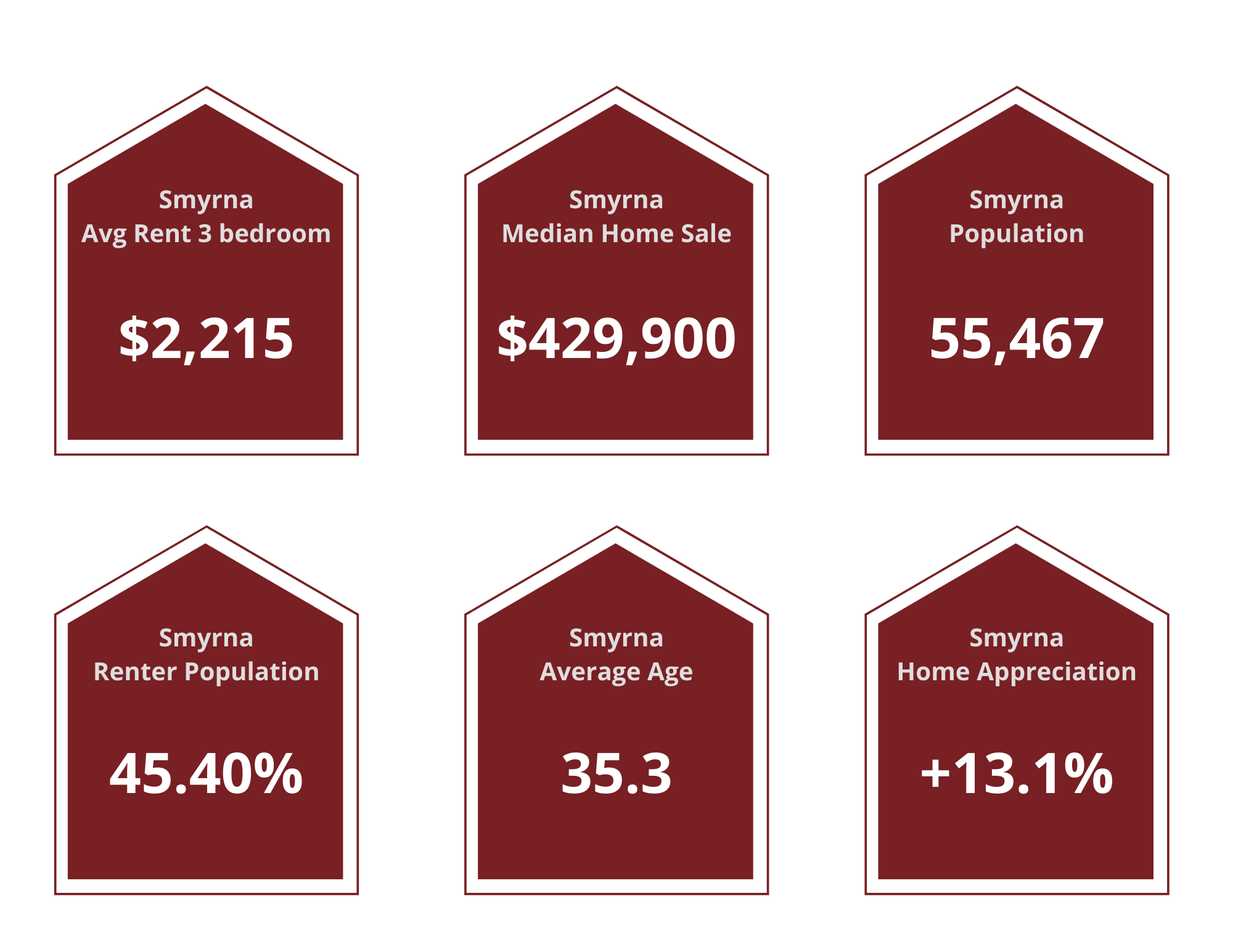 Favorite Things to do in Smyrna, GA
Six Flags Over Georgia
Taylor-Brawner Park
Silver Comet Trail
iFly Indoor Skydiving
What We Do as Your Smyrna Property Manager
---
Rental Marketing
Marketing is key to managing a successful rental. We provide an expert market analysis for each of the properties we manage.
Tenant Screening
We conduct extensive screening on all tenants and handle everything from move in to maintenance.
Rent Collection
We make sure you get paid on time, every time. You no longer have to worry about rent showing up in your bank account.
Property Maintenance
We conduct inspections upon move-in and move-out and ensure all maintenance issues are addressed in a timely manner.
Financial Reporting
With our detailed financial reporting tools, it's never been easier to keep tabs on your investment with our owner's portal.
Eviction Protection
In the unfortunate event that a tenant needs to be evicted from your rental, we will ensure your investment is protected.