Hiram Property Management
---
Let us manage your Hiram rental property
We employ professional managers who will assist in helping you enjoy a quality of life free of the hassles that come along with managing your rental property(s). We treat your home like it's our own.
Backyard Realty Group's Services for Owners
Full Property Management Services
Marketing and tenant location
Thorough tenant screening
Monthly rent collection
24/7 emergency response
Oversee maintenance issues & vendors
Backyard Realty Group's Services for Tenants
Rent Collection
Oversee maintenance issues & vendors
24.7 emergency response
Liaison between you and the owner
Why Use a Property Manager for your rental?

The idea of having to pay a particular percentage of the monthly rent to a property manager can seem somewhat discouraging however the cost is very much worth it! Once you see all of the things our full-service property managers can do for you and your rental property that hesitation will subside! Having a property manager handle all of the stress of your rental property provides numerous benefits such as:

Setting an appropriate rental amount. Professional managers are also Real Estate Agents who understand the real estate market and know how to help you set a rental price that is sure to bring a quality tenant.
Managers can screen your tenants in numerous ways such as running their credit, eviction record, criminal background, etc which saves you time and money.
Managers know contractors and inspectors and will ensure that your rental is ready for the market and is up to code.
The Georgia laws for property management can be confusing and property managers stay current with regulations and industry standards, so you don't have to!
The management fee can be considered a tax-write off (check with your accountant to ensure you qualify for this write-off).

Managers act as a liaison between you and your tenant which comes in handy for numerous reasons. We take the personal relationship out of finding and managing a tenant. Our managers also handle all of the negative situations that may arise which takes the burden off of you. For example: If a tenant does not pay their rent on time the manager will work to collect it. If a tenant needs to be evicted for any reason the manager can handle that as well.

Want more information? Let us tell you even more benefits about using a full-service management company. Request a proposal and we would be more than happy to meet with you regarding your property management needs!

Why use Backyard Realty Group for your property management needs?

We are educated!

The Georgia Landlord Tenant Laws can be confusing! Our properties managers are constantly educating themselves about industry standards and regulations. Let us worry about all the technical issues while you relax and enjoy the fact that your rental is in good hands!

We handle all the hard stuff!

You won't need to worry about getting a phone call at 2am from a tenant if there is an emergency or maintenance issue, we will handle it all! We work closely with contractors and will work to resolve any issue at the best price possible to ensure that we will protect your investment.

We have a great marketing team that works hard to make sure your rental gets the exposure it deserves!!

Once a management agreement has been signed we will heavily market your property to find a tenant. We list our rentals in FMLS, Backyard Realty's Website, our agent's and property manager's websites, and numerous other rental property sites such as Zillow, Realtor.com, Trulia, our company Social Media pages, HotPads, Rent.com, among many others. We will show your property to any prospective tenants and answer all of their questions.

We will screen each applicant to make sure that they are the right tenant for your property!

We make sure to properly check each applicant to get the information you need to make an informed decision on who you would like to rent your home. We will run all applicants credit information, past eviction records, criminal background, sex offender's registry, etc. We all verify employment, check references and call past landlords. We will compile all of this information on all applicants to see if they meet our approval criteria. If they do not meet our approval criteria we will provide a summary of information to you for your approval or denial. We comply with all local and Federal Laws including Fair Housing.

We have over 30 years experience in the property management and real estate business!

We know how to handle just about any situation that may arise with your property and tenant. We have experience working with tenants, filing evictions, getting past due rent collected and dealing with maintenance and emergency situations. This experience helps us to continue to manage homes throughout the Metro Atlanta area. Our Property Managers work as property managers full-time and are licensed Real Estate Agents. The Broker of Backyard Realty Group also owns several rental properties so we understand the issues that owners worry about daily. Our motto is to handle your property like our own!

Management Process

Our full-service management includes managing your property, managing your tenant and managing your money to ensure that everything runs smoothly.

How we manage the home

First and foremost we manage your home as if it was our own. We want to make sure to protect your investment.

We will manage the maintenance issues with your property. No matter the age of a home, things break or need repair sometimes. If a tenant has an issue we will coordinate the maintenance to ensure that things are fixed in a timely fashion for your tenants. We only use licensed and insured contractors and will compare contractors to ensure we find someone who will meet all expectations. We pre-screen all contractors before hiring them to work on a home and will fire any contractors that do not meet our expectations.

We will handle all emergencies. You will not have to worry about receiving a phone call from a tenant at 2am! Our tenants have our after hours phone number to ensure that if an emergency situation arises they can contact us.

We will ensure all safety precautions are taken. We will check the smoke alarms, locks, look for signs of mold, etc before placing a tenant in the property. We will also respond to any safety issue a tenant may have.

How we manage the tenant

Our property managers represent you, the homeowner, and we will do our best to ensure that you are satisfied with our services.

We collect the monthly rent from the tenant in a timely fashion. We will communicate with you all issues that arise such as late rent, non-payment, etc. We will call the tenant for you to collect past due rent, file an eviction on your behalf if needed, file garnishment of wages if the situation arises, send the tenant to collections, etc. We will take every step possible to ensure that the owner receives their rent money.

Enforce the lease. Enforcing the terms of the lease is our most important job. We will drive by the property and complete property inspections to ensure that the tenant is taking care of your property and to ensure that they are not in violation of their lease agreement.

We will carefully screen each potential applicant so that you may choose the best tenant. We will communicate with the tenant on all issues so you can sit back and relax.

We will coordinate all move-in and move-out inspections with the tenant and keep you informed on what is going on.

How we manage your money

We have strict guidelines here at Backyard Realty Group about how your money is handled. We follow the Georgia law and the Georgia Real Estate Commission money handling guidelines.

We collect the monthly rent from your tenant every month. The rent is due on the 1st of each month and late after the 5th. We will impose any late fees or delinquent fees when necessary.

Rent money is placed into an insured trust account and each rental property has its own record.

We will disburse the rent to you each month after it is received by the tenant and has been processed. You have the option to have a check mailed to you or to receive your funds by electronic transfer.

Each month you will receive a detailed summary of the rent received along with invoices for contractors (if applicable).

Every year we will provide you with a 1099 that includes rent collected for tax reporting purposes.
Hiram Area Information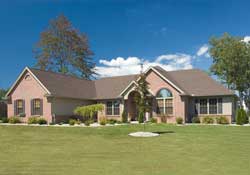 Hiram is a city in Paulding County, Georgia, United States. As of the 2010 census, the population is 3,546. Wikipedia
Request a Proposal
If you are interested in getting more information on our property management services please feel free to give us a call today at (770) 517-1761 or fill out the form below to have a manager contact you. This form is used for us to compile information about your property so we can properly discuss your management needs with you.