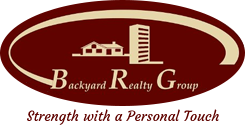 Ever wonder what it would be like to know your rental is in good hands, you don't have to find tenants and you can just sit back and relax and wait for that check every month? Well let me show you what that is like!
I will help prevent the headaches that come along with renting your property and I will treat renting your home like managing a business/investment. Here are some reasons why having a property manager is beneficial:

* We are on call 24/7 for emergencies. No more phone calls at 2 in the morning from tenants!
* Our company employs contractors on a regular basis. You can expect a good rate and quality service from any contractor we refer.
*We offer our professional advice on your home, the market, contractors and selecting tenants.
*Tenants are screened per your instruction. Background check, credit check, rental history and employment history are just some of the ways we can qualify a tenant. We will present you with the information that we gather so you can make a business decision as to which tenant is right for you.
*We look out for your best interest and try to prevent liabilities when renting your home.

Jason Tolley
Backyard Realty Group - www.backyardrealty.com
jason_tolley@backyardrealty.com
770-315-0789
Please contact me and I will be happy to discuss managing your property.
"I've always told people that to be successful you have to enjoy what you're doing and right now I really enjoy what I'm doing. I'm having too much fun with my life. Why would I want to do something else? Why would I want to run for governor?"
Donald Trump
Contact Jason Tolley, Realtor, Backyard Realty Group LLC. Licensed Realtor in Georgia at 770-315-0789 to list your property for sale, to purchase a property or to manage your rental in Northwest Atlanta: Cobb, Cherokee, Paulding, Bartow, Fulton and Dekalb counties.
Call me today at 770-315-0789 or if your prefer email use the above email to contact me. To view properties for sale visit Backyard Realty Homes for Sale. You can search for listings and view our listings. We know the Atlanta Area and will help you with your real estate needs.
Make sure you hire an agent who is successful and has the experience in real estate. Call me today at 770-315-0789 to get more information.
Jason Tolley - Real Estate Agent, Property Manager, Community Manager
Copyright © 2008 By Jason Tolley, All Rights Reserved.