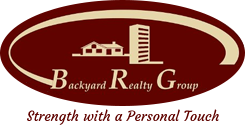 Where are you from? Why do you love it? What's been your favorite place to live?
I am from Maryville, TN. So far my most favorite place I've lived is Marietta, GA. I love it for the many attractions nearby.
Tell us a bit about your professional background. How did you arrive at TCM/BRG?
I have been in customer service for over five years, and came to TCM/BRG by applying to an ad trying to expand my professional career in Customer Service.
What's most gratifying about your position?
The most gratifying thing about my position is that I am able to assist homeowners with issues in their community. Giving back by having helping knowledge is gratifying to me.
How long have you been at TCM/BRG?
I have been at TCM/BRG for a couple of months now. Although I am new I feel very knowledgeable in my role and excited to be part of the team.
What do you like to do for fun?
In my spare time I volunteer for my daughters Girl Scout Troop events and meeting. I also am very family orientated and both my children keep me very busy; they are how I spend my free and fun time.
Tell us about your family:
I am married and have two children of my own. My oldest is seven and my youngest two; this age gap is very exciting. I have three dogs, and six fish they keep me busy and on my toes; as well as my children. My most precious family member besides my children and husband is my grandparents. They have taught me many valuable life lessons and showed me how to come to love Jesus Christ. Family is the most precious thing to me.