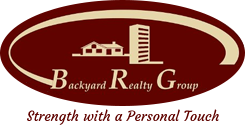 Position Purpose:
The Marketing Intern will assist the Marketing Manager with marketing and public relations. This position is located in our Woodstock, GA office in Metro Atlanta.
Hours: Minimum of 8-10 hours per week for the semester.
Compensation: Unpaid Internship. Will work with intern to provide academic credit if applicable.
Major Tasks, Responsibilities and Key Accountabilities:
• Assist in coordinating and creating e-mail campaigns, direct mail, on-line marketing and print campaigns
• Provide support to social media efforts
• Draft client communications and content for blogs and e-newsletters
• Design Flyers and Listing Packets for Real Estate Agents
• Help Marketing Manager promote Real Estate and Rental Listings
• Create and Edit Power Point Presentations
• Help prepare and run trade shows and/or other promotional events
Minimum Qualifications:
• Must be eighteen years of age or older
• Must pass a Drug Test
• Must pass a Background Check
Experience & Skills Required:
• An undergraduate in the Metro Atlanta Area that is studying Marketing, Sales and/or Advertising
• Must have excellent written and verbal skills
• Proficiency in Microsoft Office Applications most importantly Publisher, Excel, Word, Power Point and Outlook
• Ability to work independently and as a part of a team
To be considered please email your resume and cover letter to jen@backyardrealty.com