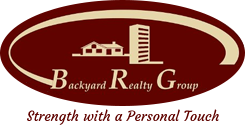 We are currently looking to hire a Community Manager to manage a portfolio of properties.
Job Title: Community Manager
Job Category — Management
Job Type — Full Time
Job Status — Exempt
Travel — may require 50%
Job Detail
Position Purpose:
• Serves primarily as an off-site community manager to provide guidance to homeowner and condominium associations.
Major Tasks, Responsibilities & Key Accountabilities:
• Manage the bidding process for property improvements and standard maintenance issues
• Provide input for selection of contractors and for developing contract specifications
• Supervise contractors providing recurring services and monitor specific contractor performance to ensure substantial compliance with contract specifications
• Perform regular site visits in order to maintain knowledge of the property and performance of the client's contractors
• Receive service requests for repairs or maintenance of property and report issues to the Board of Directors in a timely manner
• Create draft budgets for clients
• Monitor budgets and expenses on behalf of clients
• Create and manage monthly action item lists for each property
• Attend monthly meetings with clients and division
• Check e-mails and voicemails daily and respond within 24 hours
• Maintain consistent office hours as designated by the Division Leader
• Assist with CMA sales calls as needed
• Arrange for prompt and satisfactory responses to emergency service requests
• Compile letters, newsletters, management reports and board packets as needed
• Serve as a liaison between the Board, homeowners and vendors
• Provide exemplary customer service to clients and other CMA employees
• Manage all homeowners' accounts and provide information to homeowners regarding their accounts.
Nature and Scope:
• Interacts directly with Board, homeowners and vendors
• No direct reports
• Typically has frequent contact outside the workgroup
• Typically assignments follow existing routines or instructions
• Typically considers several options and past practice when solving problems
• Guidance is always available from the Team Leader
Environmental Job Requirements:
• Primarily located in a comfortable indoor area but will require time spent outside visiting properties
• Must meet reasonable deadlines
• Demands accuracy
• Requires conflict resolution
• May be involved in difficult situations
Minimum Qualifications:
• Must be eighteen years of age or older
• Must pass a drug test
• Must pass a background check
Education Required:
The knowledge, skills and abilities typically acquired through the completion of a bachelor's degree program, equivalent degree and/or work experience in a field related to the job. Proficiency using Microsoft Office applications and Outlook e-mail. Must have Active Georgia Real Estate License or Georgia CAM License. If inactive, must be able to activate quickly.
Experience Required:
• Proficient in 2007 Microsoft Word, Excel, Publisher, Outlook
• Working knowledge of budgeting
• Project management skills
• Strong interpersonal communication and organizational skills
• Excellent written and verbal communication skills
To be considered please email your resume and cover letter to tcmjob2013@gmail.com and include your salary expectations.