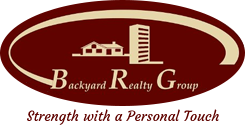 BUSY Full Service Real Estate office is seeking a receptionist/administrative assistant for our Woodstock office.
Position Purpose:
• Perform full administrative and general support duties to assist a team of Community managers, Real Estate Agents and Division Leaders.
Major Task, Responsibilities & Key Accountabilities:
• Maintain electronic & hard copy filing system and efficient information retrieval system.
• Performs clerical duties which include photocopying, faxing, operating postage machine, folding machine and preparation of large volumes of documents for mailing
• Composes written correspondence
• Operates multi-line telephone system daily from 9-5pm
• Sorts and distributes incoming documents to workgroup as assigned
• Assists Community Managers to track and record changes to specific properties & associations
• Assists Community Managers with transfers of accounts for new & existing associations
• Provides exemplary customer service to clients and other employees
• Orders & maintains office supplies, which includes outside printing materials & ordering products for homeowner associations
• Coordinates couriers pickups & delivery
• Secures the office and telephone system at day's end
Requirements:
• Must be available Monday thru Friday from 9am – 5pm.
• Must be dependable and professional
• Must have writing and communication skills
• Must be able to handle mildly difficult situations
• Must be 18 years of age or older
• Must pass a drug screen and background check
• Must have the knowledge, skills and abilities typically gained through the acquisition of a high school diploma or GED
• Must have experience using accounting software and other Word Applications including Outlook
• A Bachelors Degree is preferred but not required.
To be considered, please send your resume and cover letter to tcmjob2013@gmail.com