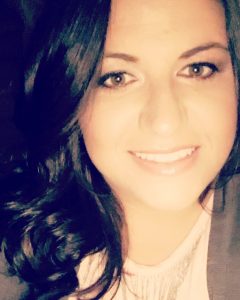 Where are you from?
I am from sunny Fort Myers, Florida! I am a beach bum at heart and a big Florida State fan. At the age of 9, I moved to Georgia with my Mom and have been here ever since. I also have a lot of family in Detroit that I go and visit often but it is way too cold for me to ever move there!
Tell us a bit about your professional background. How did you arrive at TCM/BRG?
After graduating college from Kennesaw State University, I entered into Property Management. I worked in the apartment side of Property Management for five years and decided to try a different aspect of the industry. I heard great things about Tolley Community Management and now I am happy to say I am a Community Manager for them!
What's most gratifying about your position?
I get great satisfaction out of being able to help my communities and I love challenging situations that make me think outside of the box. I find that being a Community Manager is both rewarding and challenging.
How long have you been at TCM/BRG?
I have been with TCM since April 2016.
What was your favorite moment at TCM/BRG and why?
I don't have one favorite moment at TCM. I really enjoy going to work there everyday. All of my coworkers are fantastic and they are very supportive and helpful.
What do you like to do for fun?
For fun I try to stay outdoors. I'm an avid tennis player. I also like to do 5ks, go out on the lake and go to sporting events. I really enjoy going to baseball and football games! I also like to travel as much as possible even if it is just a short weekend trip to the beach or mountains.
Tell us about your family:
I have a fabulous family. My Mom and Brother live here in Georgia. I also have three sisters that live in Michigan who I try to visit as much as possible. The rest of my Mom's side lives in Florida and all of my Dad's side lives in Michigan. Needless to say, I have two great states to vacation to for free!