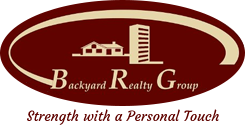 Get to know Sal Naja...
Where are you from?
I am originally from Detroit, Michigan. My favorite place to live is here in Georgia!
Tell us a bit about your professional background. How did you arrive at TCM/BRG?
I was in restaurant management and was opening restaurants across the nation for 10 years. I knew Jen Tolley through friends and I started asking her for advice as I was going through the real estate license course. She asked me to come by and get some information and POOF, here we are today!
What's most gratifying about your position?
I like knowing that I can help someone find a home.
How long have you been at TCM/BRG?
I came on as a Real Estate Agent in April of 2014 and joined the Rental Team as the Property Manager in September of 2014.
What was your favorite moment at TCM/BRG and why?
Our parties (Thanksgiving, Christmas, and Just Because gatherings!)
What do you like to do for fun?
Eat, relax, go on vacation
Tell us about your family:
I am the youngest of 5… 3 Sisters, 1 Brother. I am an uncle - 1 niece and 2 nephews. 12 cousins, (just on my mom's side) 10 of which are girls.