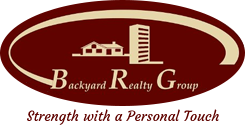 Did you know that Backyard Realty Group, LLC/Tolley Community Management is a Veteran Owned Business? We also have several Veteran's that work on our team as well! In honor of Veteran's Day on November 11, 2015 we are collecting supplies for The Charlie Norwood VAMC Fisher House.
About The Fisher House Foundation:
Fisher House Foundation is best known for a network of comfort homes where military and veterans' families can stay at no cost while a loved one is receiving treatment.
These homes are located at major military and VA medical centers nationwide, close to the medical center or hospital they serve. Fisher Houses have up to 21 suites, with private bedrooms and baths. Families share a common kitchen, laundry facilities, a warm dining room and an inviting living room. Fisher House Foundation ensures that there is never a lodging fee. Since inception, the program has saved military and veterans' families an estimated $282 million in out of pocket costs for lodging and transportation.
The Charlie Norwood VAMC Fisher House is in need of:
• Toilet paper, paper towels, Kleenex disposable hand towels
• Fabric softener (liquid or sheets or both), HE liquid laundry detergent
• Dish washing liquid, bleach, Comet w/bleach, Deodorizing spray (Fresh Linen scent), Pledge lemon furniture polish
• Deodorant, shaving cream for men, razors for men and women and hand cream for families; toothpaste, toothbrushes
• Water, juices, soft drinks (sodas, etc.); wheat sandwich bread
• Coffee for Keurig coffee maker (Keurig VUE cup coffee – only found at Bed, Bath and Beyond), Coffee-mate liquid creamer (non-refrigerated)
• Liquid laundry detergent (HE), liquid fabric softener, fabric softener sheets
• Gasoline gift cards (Shell, etc.) for families
• BI-LO, Kroger, Wal-Mart gift cards for families
• Night lights, night light bulbs
• Liquid hand soap (individual bottles)
• Hand sanitizer (individual bottles)
• Paper plates and plastic disposable cups
Through the month of November we will be collecting donations at our office to deliver to the Charlie Norwood VAMC Fisher House in Augusta, GA in December. If you are interested in donating you are welcome to drop off your donations at our office located at:
Backyard Realty Group, LLC
Tolley Community Management
8295 Highway 92
Woodstock, GA 30189
Hours: M-F 9am - 5pm